Due to a defect in one of the two pumps of Europe's largest pumping station, Van der Kamp was able to supply a temporary pump installation with no fewer than 34 pumps. As a result, Rijkswaterstaat is able to manage the water in a large part of the western Netherlands and to keep the area dry during heavy rainfall.
Nunu has designed and produced 10 frequency controller units for a dozen pumps on behalf of Van Der Kamp Pompen. Nunu has worked closely with Van Der Kamp Pompen to deliver the frequency controller units within a foreseeable short time.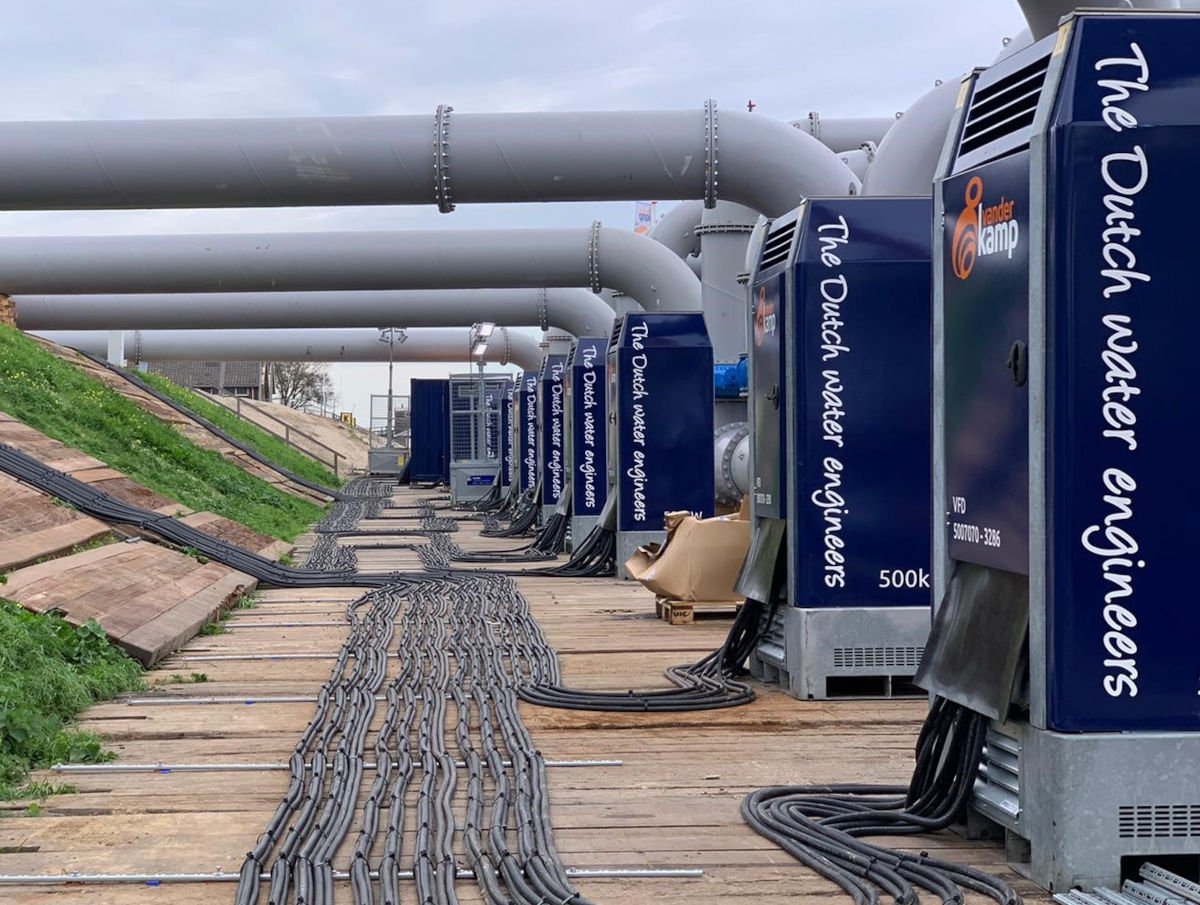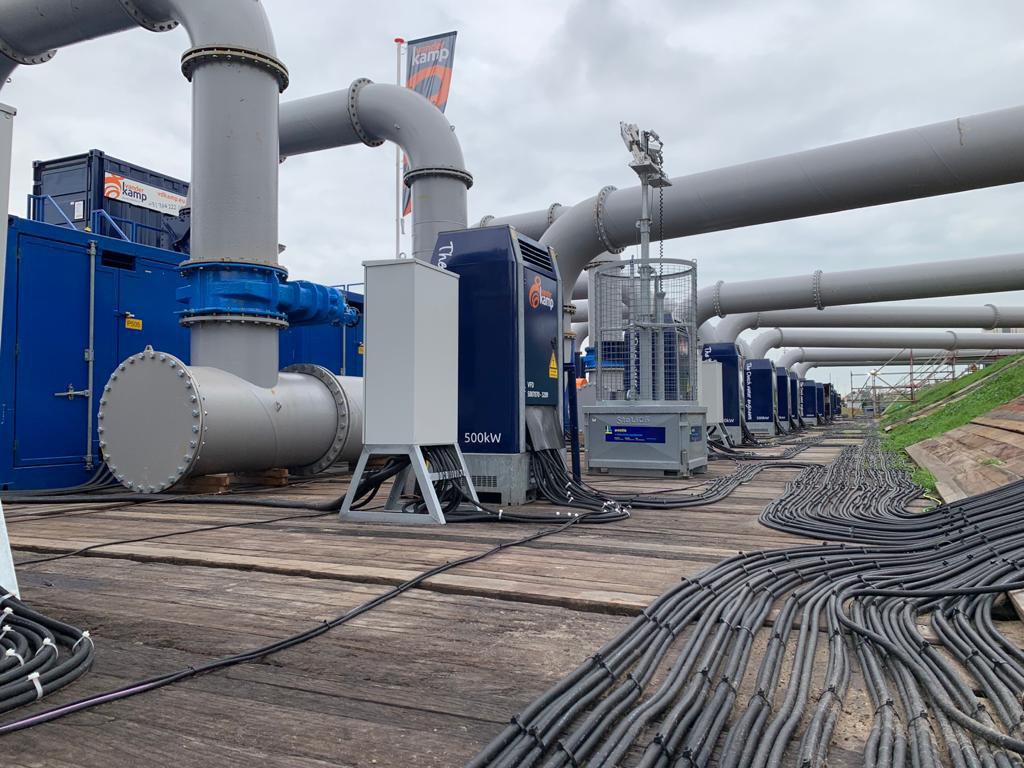 By making a 3D design in collaboration with the engineers, it was possible to equip the compact units with a 500kW frequency converter.
The compact design of the frequency controller units makes it possible for Van Der Kamp Pompen to place them easily and quickly at a location. By using the latest techniques, it is possible to monitor and operate the frequency converters remotely.