OUR PRODUCTS
Look around on this page for the products that we can offer
Control technology
Looking for experts in the field of control engineering / cybernetics? The control department designs the right solution for your control application. We help you specifying the right hardware and software meeting your requirements. Our testing protocols ensure a cleaer insight in the commissioning of your installations.

At the department is much specific experience which is used for complex problems in energy, stability of control loops, remote management, hardware maintenance, software management, control strategy for sustainable applications (heat, cold storage, heat pumps).

Experience in the field of Web-based control enables us to deliver modern building management for you.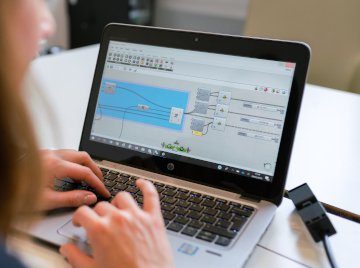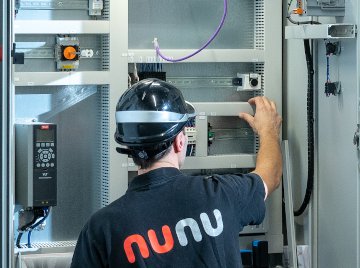 Panel building
Nunu BV is specialized in the production of control cabinets for applications, particularly in the HVAC, horticulture and industry. The production takes place in our specially equipped workshop. This workshop is highly automated and is controlled according to the principles of lean management.

In recent years, a lot invested in include two CNC machine tools, an automated warehouse system (Kardex) workbenches with calibrated tools, internal transport enclosures, automatic wire stripping tool and calibrated test equipment.

Above cases help us to achieve the high level of quality for the products we want to offer our customers with minimal turnaround time. The control box design takes place on CAD systems Eplan, AutoCAD and Autodesk Inventor.
Electrical installations
Our field staff install cabling systems, which are controlled by the control cabinets. They do so in accordance with applicable standards as defined in the Low Voltage Directive, the Dutch practice guidelines for the electrical, electromagnetic compatibility standards (EMC) requirements for functional integrity of installations.

The plants are tested by means of our standard test method, which ensures that the realization process can be well controlled. The result is processed into clear lists used to communicate progress to the client.